产品目录
联系我们
公司名称:泊头市卓远机械设备制造有限公司
注册地址:河北省泊头市交河开发区
传真号码:
0317-8031093
联系方式:
15369812793 (
微信同号)褚连胜
邮政编码:
062151
企业邮箱:
1358827475@qq.com
账号开户银行:中国银行泊头支行
账号:
100399943203
农行账号:
6228481739059615270
Company name: botou zhuoyuan mechanical equipment manufacturing co.,LTD
Registered address: jiaohe development zone, botou city, hebei province
Fax number: 0317-8031093
Contact information: 15369812793 (WeChat with the same number) liansheng chu
Postcode: 062151
Enterprise email:
1358827475@qq.com
Account Opening Bank: Botou Branch of Bank of China
Account number: 100399943203
Agricultural bank account number: 6228481739059615270
最新动态
您的位置:卓远机械 >> 产品展示 >>铸铁平板平台系列
【】 圆形平台[Round platform]
时间:2019-6-6 17:51:57 作者:网站管理员 点击:2649 次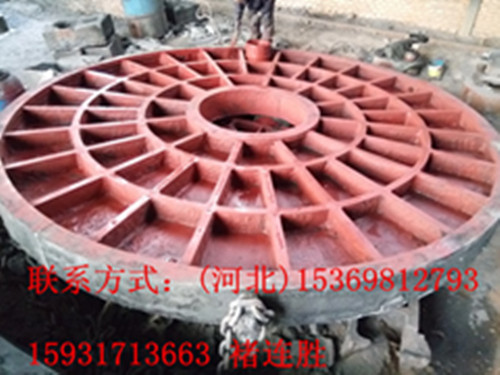 圆形平台分为铸钢圆形平台和铸铁圆形平台。
圆形平板(圆形平台)规格:(特殊规格根据需方图纸制作)5米以下可以制作。直径大于3.2米,建议拼接,或者设计成长圆型的,便于运输。
圆形平板(圆形平台)用途:适用于各种检验工作,精密测量用的基准平面;用于机床机械检验测量基准;检查零件的尺寸精度或形为偏差,并作紧密划线,在机械制造中也是不呆缺少的基本工具。
圆形平板(圆形平台)材料及处理:材料为高强度铸铁HT200-300和铸钢铸钢35#-45#。工作面硬度为HB170-240。经过两次处理(人工退火600°-700°和自然时效2-8年),使该产品的精度稳定,耐磨性能好。下列产品材料和处理除球墨铸铁外均相同。
圆形平板(圆形平台)精度:按国家标准计量检定规程执行,分别为0,1,2,3级四个级别。
The circular platform is divided into cast steel circular platform and cast iron circular platform.
Round plate (circular platform) specifications: (special specifications according to the demand side drawings) can be produced below 5 meters. Diameter greater than 3.2 meters, it is recommended to splice, or design a long circular, easy to transport.
Round flat plate (circular platform) purpose: suitable for all kinds of inspection work, precision measurement of the reference plane; used for machine tool mechanical inspection measurement benchmark; inspect the dimensional accuracy or form of parts for deviation, and make close marking, in mechanical manufacturing is also a basic tool that is indispensable.
Material and treatment of circular flat plate (circular platform): materials are high strength cast iron HT200-300 and cast steel 35-45. The hardness of working face is HB170-240. After two treatments (artificial annealing 600 700 and natural aging 2 - 8 years), the product has stable precision and good wear resistance. The material and treatment of the following products are the same except nodular cast iron.
Accuracy of Circular Plate (Circular Platform): According to the National Standard Verification Regulations for Metrology, four levels are 0, 1, 2 and 3, respectively.
Company name: botou zhuoyuan mechanical equipment manufacturing co., LTD
Registered address: jiaohe development zone, botou city, hebei province
Fax number: 0317-8031093
Contact information: 15369812793 (WeChat with the same number) liansheng chu
Postcode: 062151
Enterprise email:1358827475@qq.com
Account Opening Bank: Botou Branch of Bank of China
Account number: 100399943203
Agricultural bank account number: 6228481739059615270